BAC Polska is a company that offers self-propelled mobile platforms Adapted for work at heights. One of our branches is located in Dąbrowa Górnicza. The location is very convenient for visitors. Look for us on the S1 expressway next to the eastern bypass of the GOP.
We are an authorized dealer of the brand Zoomlion. The Upper Silesian branch has an extensive fleet of mobile platforms and machines. We offer lifts for rent and sale in the region. Silesia is home to a large number of workplaces, factories, warehouse halls, office space. From Dabrowa Gornicza we can reach cities such as Katowice, Sosnowiec, Chorzów, Zabrze, Będzin, Tychy, Gliwice, Częstochowa and Bielsko-Biała. We are the leader in the mobile platform industry in the area!
The location of the branch in Dabrowa Gornicza allows us to reach other places. We operate throughout the Polish territory. We are able to very quickly deliver the lift to the eastern part of our country.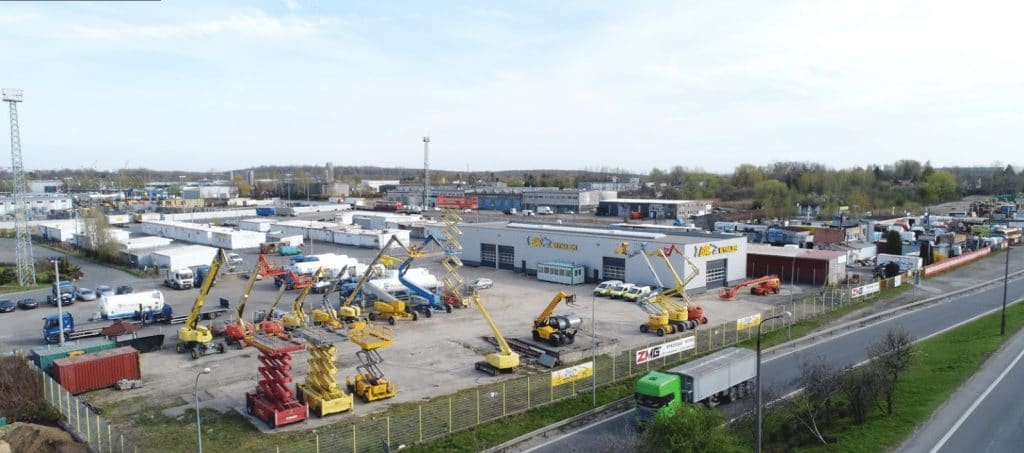 Address

41-303 Dabrowa Gornicza,
256 Kasprzaka St.
At the S1 route next to the eastern bypass GOP at a distance of 20 km from Katowice
Voivodeship: śląskie
Our Team
Contact Form