Transport of elevators, skips, mobile platforms in Poland and Europe
We deliver the hired equipment own transport All over the territory of Poland. However, our activities are not limited to work within our country. We are able to provide elevators, stepladders and mobile platforms anywhere in Europe, making us an industry leader sales and rentals self-propelled platforms.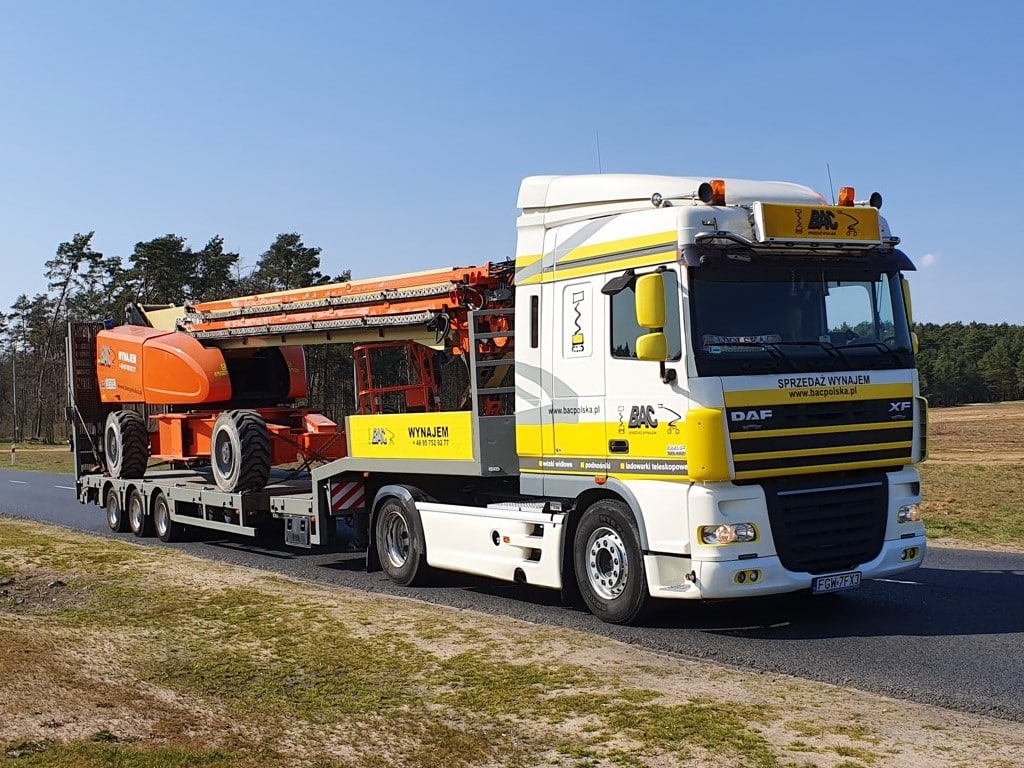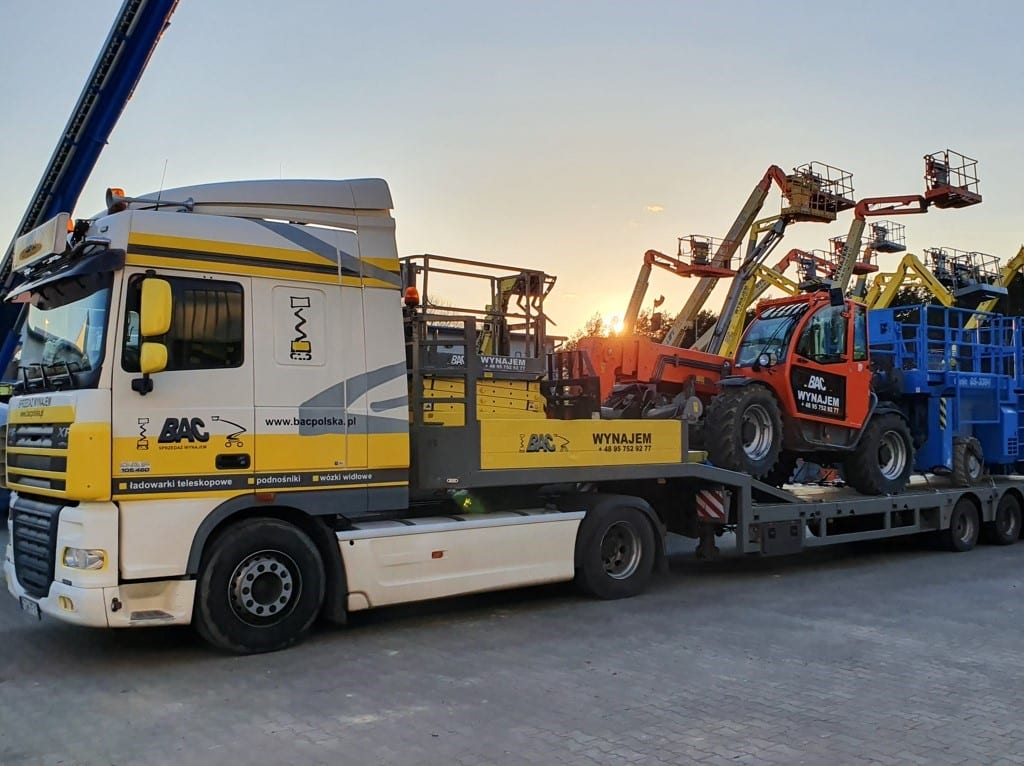 Own transport fleet
BAC Polska has a number of trucks, sets with low-loader trailers and auto-tractors prepared to transport rented Lifters, stepladders, mobile platforms.
Each of our vehicles has been specially adapted to carry the machines we rent, so unloading can be done at ramp or ground level.
There is no shortage of service cars in our fleet of vehicles, which are able to reach the customer in any place in Poland and Europe!
All cars are equipped with GPS satellite navigation, as well as CB radio, so that we reduce transport time to a minimum.
Convenience and safety in transportation
Dear customer, you don't have to worry about arranging transportation, we will arrive with the purchased or rented equipment at the indicated place!
By ordering our service you are guaranteed fast and safe transportation rented elevators, stepladders, mobile platforms.
All issues of transport planning, logistics and other problematic undertakings related to documentation, insurance, transport security will be taken care of by our qualified staff.
Our transportation is the ideal solution for anyone looking for a lifts With possible access to the destination.
We provide a professional service!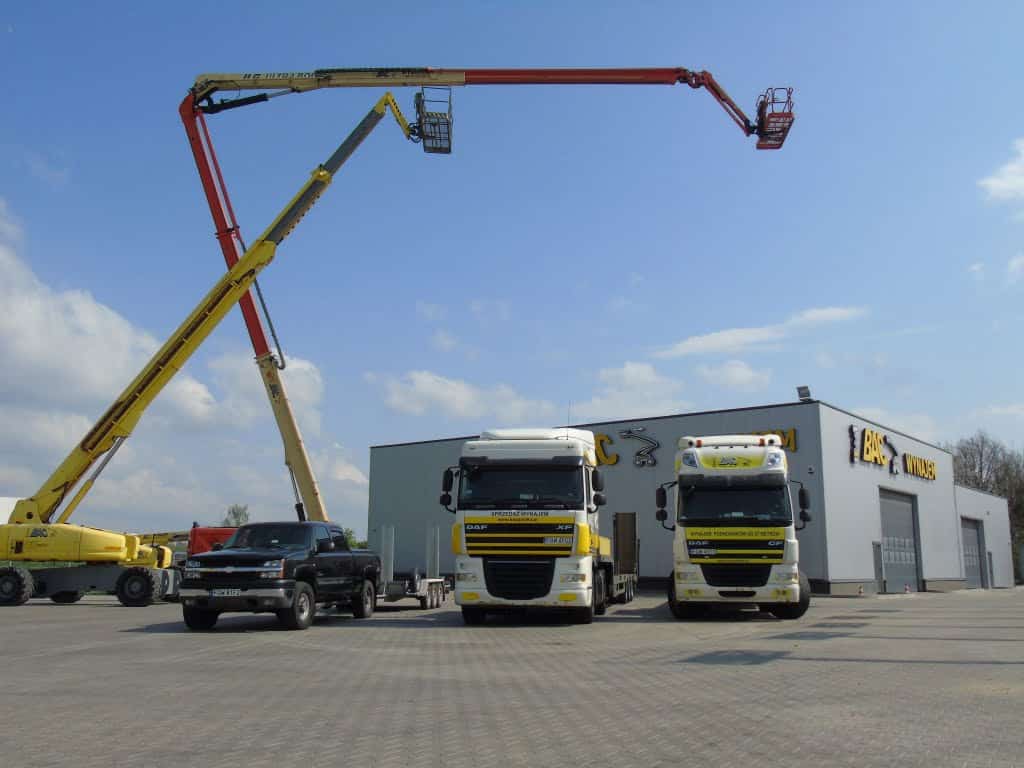 Our guarantee
We always properly secure the delivered machines.



Our professional approach to the work and the unlimited possibilities provided by our equipment facilities allow us to take care of the welfare of the rented equipment and customer satisfaction.
We make every effort to ensure that rented or purchased lifts, mobile platforms, high-lifts They reach you on time, while being fully technically efficient. We will get you anywhere! Buying lifts Warsaw, Wroclaw, Krakow, Katowice, Poznan, Lodz, Szczecin or Gdansk will be extremely easy.
Our drivers will reach the customer as soon as possible! Determine the place and time and enjoy professional equipment, delivery and top quality service!
Transportation costs depend on:
the size of the device (weight)
distances to the place of delivery
the amount of equipment rented
When transporting elevators, we provide:
Safe transportation of our elevators, stepladders, mobile platforms, machines
delivery and collection
favourable delivery prices
flexible delivery times
fully professional support
How to determine the details of transportation?
To make transportation arrangements, simply contact us and specify place and timeWhen the machine is needed! We will take care of the rest!
Decide on purchase or lease today!
We welcome your cooperation and we look forward to hearing from you!