Thanks to the convenient location of our branches in Poland Kostrzyn-on-Oder, Piotrków Trybunalski, Wroclaw, Dabrowa Gornicza We are able to provide maintenance and repair services throughout Poland. We are committed to the highest possible standard of our services, which is why we arrive promptly at each place where a failure is reported, immediately removing the defect.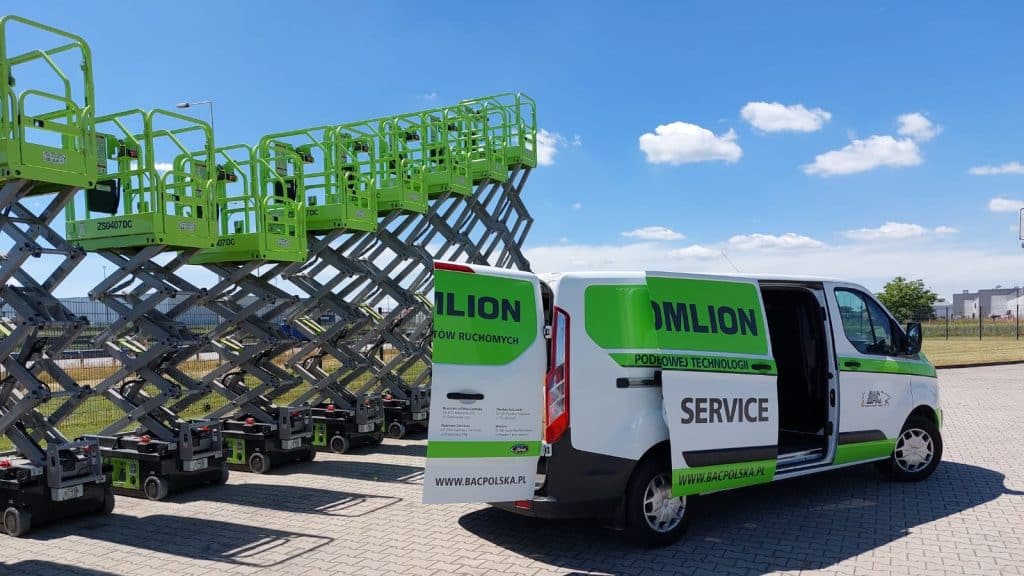 To eliminate any irregularities before renting or selling, our escalators, high lifts, elevators Undergo internal verification completed with a test report. Our advantage is speed and efficiency. BAC Polska has a very experienced service staff. We have more than a dozen specialized service vehicles that allow us to reach any place in Poland and Europe.
Extremely importantly, our staff is certified Office of Technical Inspection (UDT). This is further evidence that our basket lifts, scissor lifts and telescopic platforms Are serviced to the highest standards.
In addition to the basic service of rented machines, we offer:
servicing of new and used skips
maintenance of machines
Preparation of lifts with technical documentation for registration with the Office of Technical Inspection (UDT)
resurrection preparation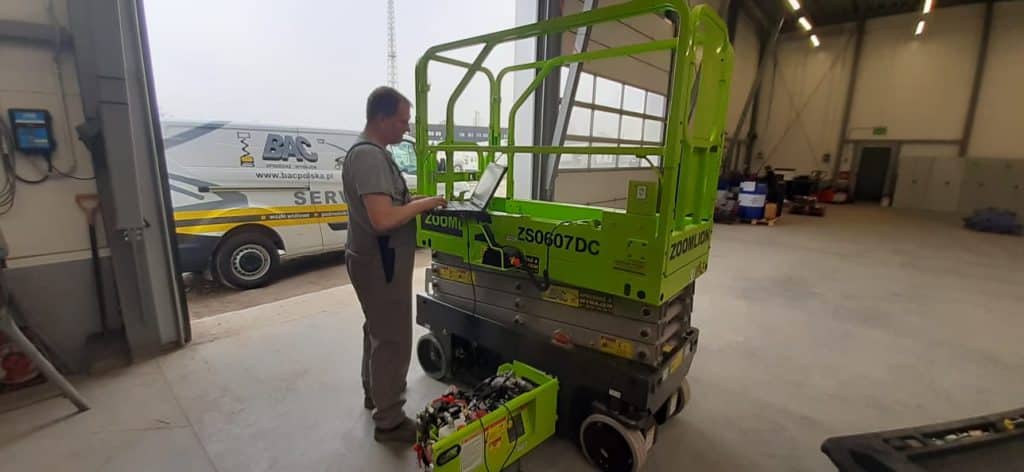 As an authorized dealer of the brand Zoomlion We have direct support from the manufacturer in making repairs. Eliminating malfunctions at the lifts, we are extremely efficient, instantly removing defects, damage or error codes that occur.
Each customer who decides to purchase a Zoomlion mobile platform receives a warranty, which includes:
5 years on battery (lithium-ion battery powered lifts)
5 years for the construction of the device
2 years on all components
1 year for full service