BAC Polska is a company that offers self-propelled mobile platforms Adapted for work at heights. One of our branches is located in Nowa Wies Wroclawska, less than three kilometers from Wroclaw.
The location of our branch is very convenient for visitors. Look for us at the Wroclaw South interchange, which connects the A4 freeway and the S8 expressway. There is no shortage of Economic Zones in the vicinity of our company. One of them is Subzone Wroclaw EURO-PARK Kobierzyce, where many world-renowned companies are located. Not far from our branch is Bielany Wrocławskie, where many developing companies are still emerging.
We are an authorized dealer of the brand Zoomlion. The Lower Silesia branch of BAC Polska has an extensive fleet of elevators, including self-propelled platforms from a global manufacturer with whom we work strongly. We offer lifts for sale and rental in this region. A short distance from Nowa Wieś Wrocławska to such cities as Wroclaw, Legnica, Walbrzych, Zgorzelec, Opole, Klodzko, Trzebnica, Oleśnica makes us a leader in the industry mobile platforms in the area.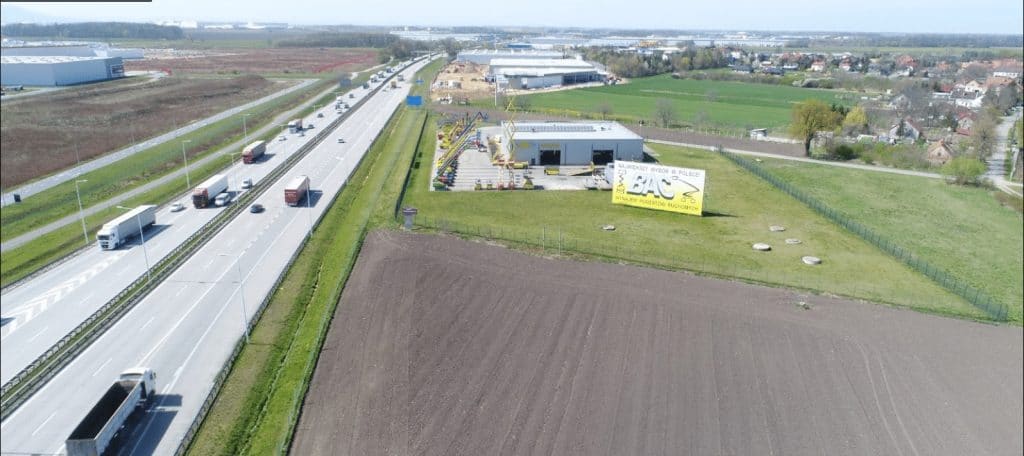 Address

55-080 Nowa Wieś Wrocławska,
1 Pogodna St. (by the A4 route)
At the A4 freeway near the freeway junction Wroclaw South, 3 km from Wroclaw
Voivodeship: dolnośląskie
Our Team
Contact Form