BAC Polska is a company that offers self-propelled mobile platforms Adapted for work at heights. One of our branches is located in Jarosty, less than three kilometers from Piotrków Trybunalski. The location is very convenient for visitors. Look for us along the S8 route near the Piotrków Trybunalski Północ interchange.
We are an authorized dealer of the brand Zoomlion. The Lodz branch of BAC Polska offers lifts for sale and rent in the region. Short distance from Piotrkow Trybunalski to cities such as Lodz, Tomaszow Mazowiecki, Radom, Radomsko, Sieradz, Belchatow and Warsaw, puts us among the leaders in the industry mobile platforms in the area.
The location of the branch in Piotrkow Trybunalski allows us to operate throughout Poland. We will reach any place. We will deliver the lift to the northern and eastern parts of our country.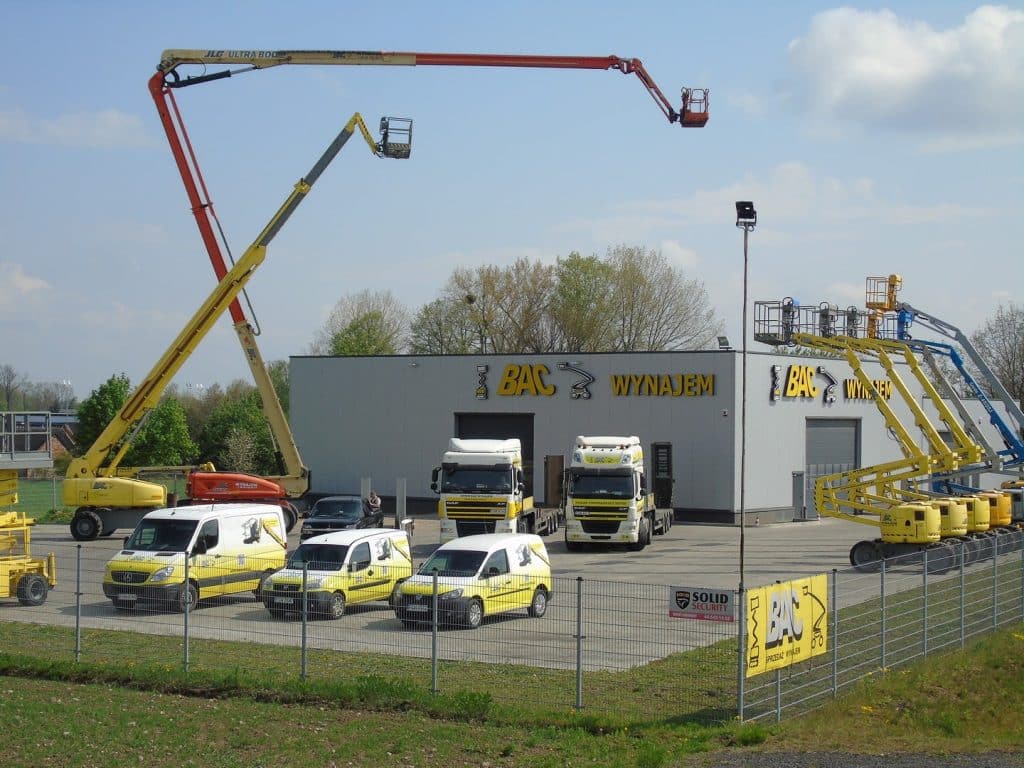 Address

8 Tourist Street,
97-310 Jarosty
By the S8 route near the Piotrków Trybunalski Północ interchange, 3 km from Piotrków Trybunalski and 40 km from Łódź
Voivodeship: łódzkie
Our Team
Contact Form